So many beauty empties...so little time. Let's recycle!
It's easy to remember to recycle when you're in the kitchen with the recycling bin just within reach, but recycling can happen (and should happen) anywhere, and in every room of the house. For instance, think about your beauty products. All gorgeously packaged in frosted bottles, pretty jars and beautiful boxes. These deserve a second life too.  So how exactly do you know what to recycle and how? Before you toss your empties to the curb… read on.
Local Regulations
Ultimately, the answer to "what can I recycle" depends on where you live. Every city has its own rules when it comes to recycling. Some cities welcome a wide assortment of plastics, metal and paper, and others not so much. Before gathering up your empties, please check out the restrictions for your city so you're not wasting your own (amazing) efforts.
Labels and signs
Ever notice the labels and signs on your product? Consider these your roadmap to recycling.
The most recognizable sign is the Mobius loop with the 3 green arrows forming a triangle. This generally means that the product you're looking at is recyclable. On plastic bottles, you'll see a similar symbol that has a number inside; 1 through 7. These numbers identify what type of plastic the package is made of. 1 and 2 are the most recyclable, for 3 and above, again, it depends where you live. While some are accepted in curbside programs, others might have to be taken to a special facility. Confusing at first, but once you know the signs, you are on your way to being a professional "recycler".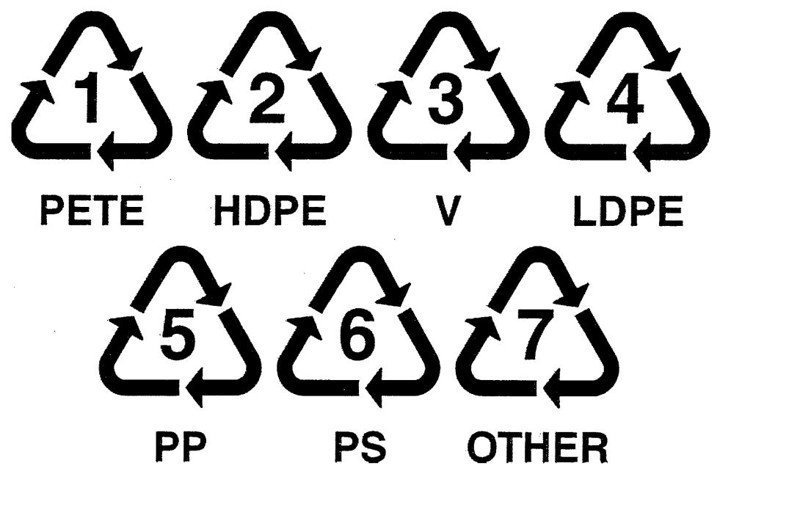 FYI… it is best to toss small caps, tops to razors, and other little pieces of plastic in the garbage (not recycling), or take them back to a Credo store near you.
How to recycle with Credo?
If your city doesn't recycle certain categories, you are always welcome to bring your empties to Credo who proudly partners with TerraCycle, an environmentally friendly recycling program that handles hard-to-recycle plastics. Plus, we'll reward you with 10 Credo Reward points for every full size personal care/beauty product recycled at our store. Yep, that's called an incentive. We accept all beauty products- Credo or not. Make sure your items are totally empty – if they're not, dump the excess into the garbage (not down the drain). Then, rinse out your containers and bring them to your local Credo store.  
How to ensure products don't go to waste when you get to the last bits?
We don't ever suggest watering down products because they can lose their effectiveness. So let's revert to the tried and true method of turning a bottle over and giving it a good shake. Voila… you got the last drop. For higher-end serums and lotions, consider using a Q-Tip to get the last bit out of the bottom corners of your bottle.
Recycling makes your skin glow. #truth